BUSINESS

REDEVELOPMENT · REBUILDING CM
REDEVELOPMENT · REBUILDING CM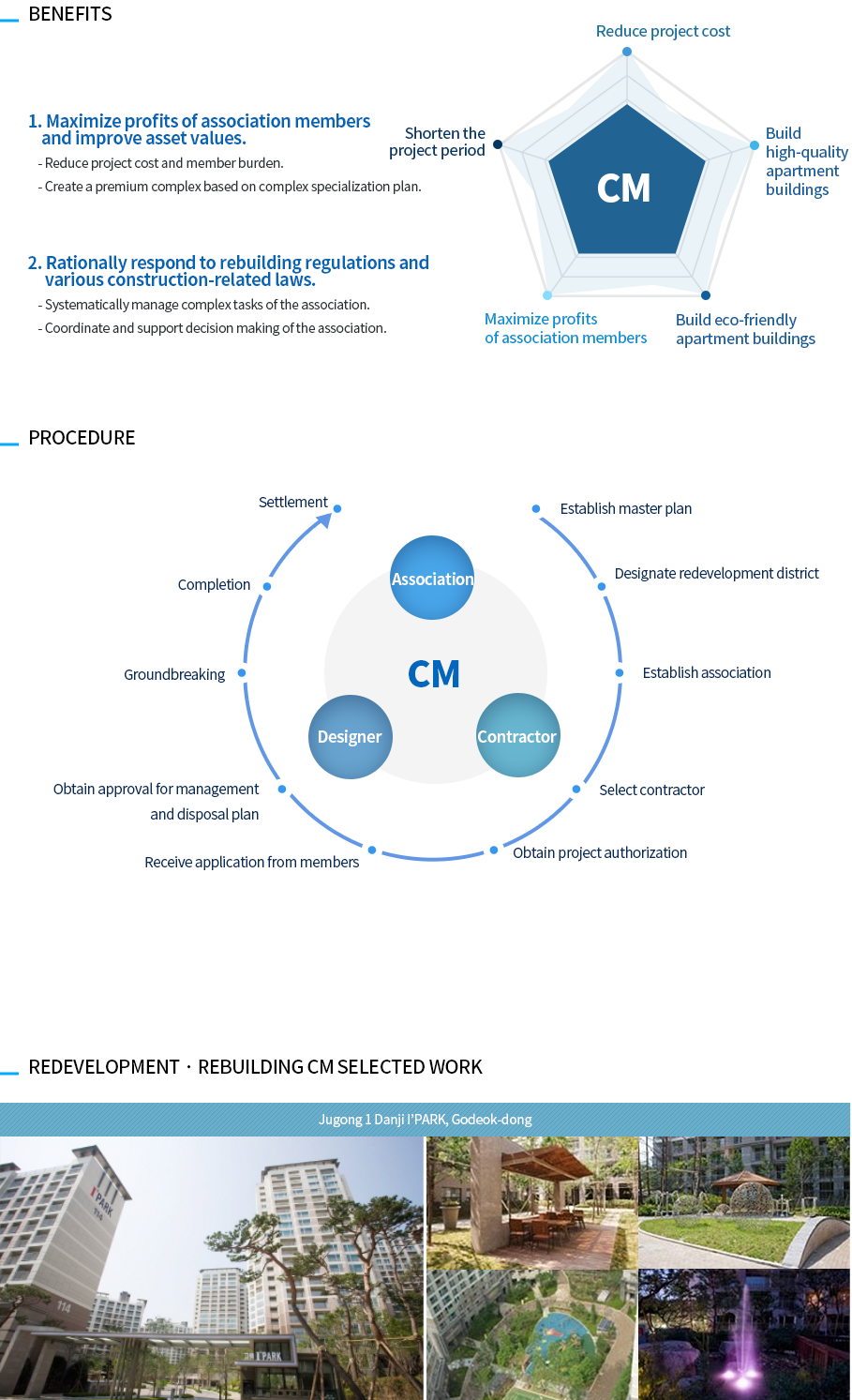 BENEFITS
1. Maximize profits of association members and improve asset values.

- Reduce project cost and member burden.
- Create a premium complex based on complex specialization plan.

2. Rationally respond to rebuilding regulations and various construction-related laws.

- Systematically manage complex tasks of the association.
- Coordinate and support decision making of the association.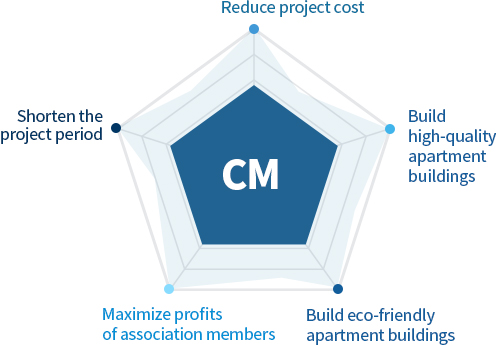 PROCEDURE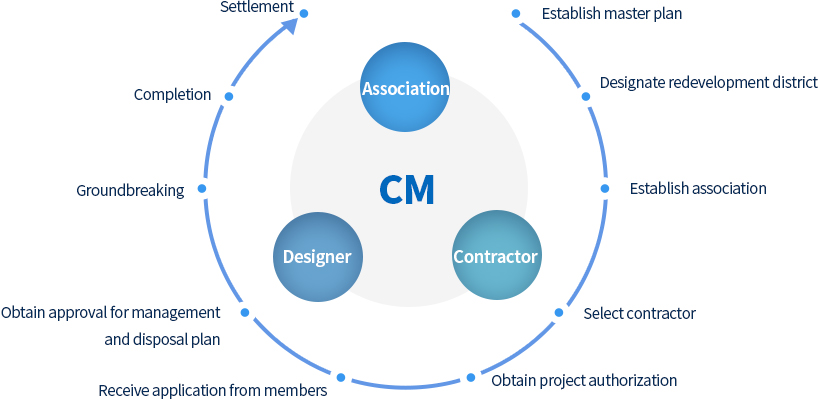 REDEVELOPMENT · REBUILDING CM SELECTED WORK
Jugong 1 Danji I'park, Godeok-dong