INTEGRATED MANAGEMENT SYSTEM
To improve business efficiency and overcome limits of existing corporate organizations, TOPEC ENGINEERING developed an integrated management system optimized for itself and has utilized it in all its offices and fields at home and abroad. Established and tested in 2010, the system is currently being used successfully, and updated to reflect new internal requirements when necessary. This system is largely divided into Project Management Information System (PMIS) and Knowledge Management System (KMS).
PMIS(Project Management Information System)
PMIS connects the headquarters and the field systematically and provides a broad range of functions, including contract, design, process, project cost, quality, environment and document control. In addition, it ensures successful projects by sharing information on projects we carry out.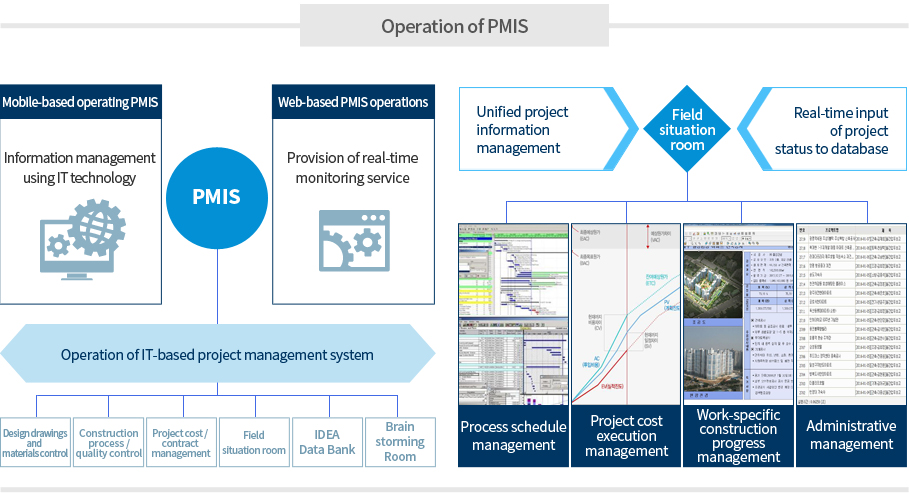 KMS(Knowledge Management System)
By systematically sharing and utilizing TOPEC's knowhow, it reduces trial and error in various projects, maximizing the efficiency of project management.