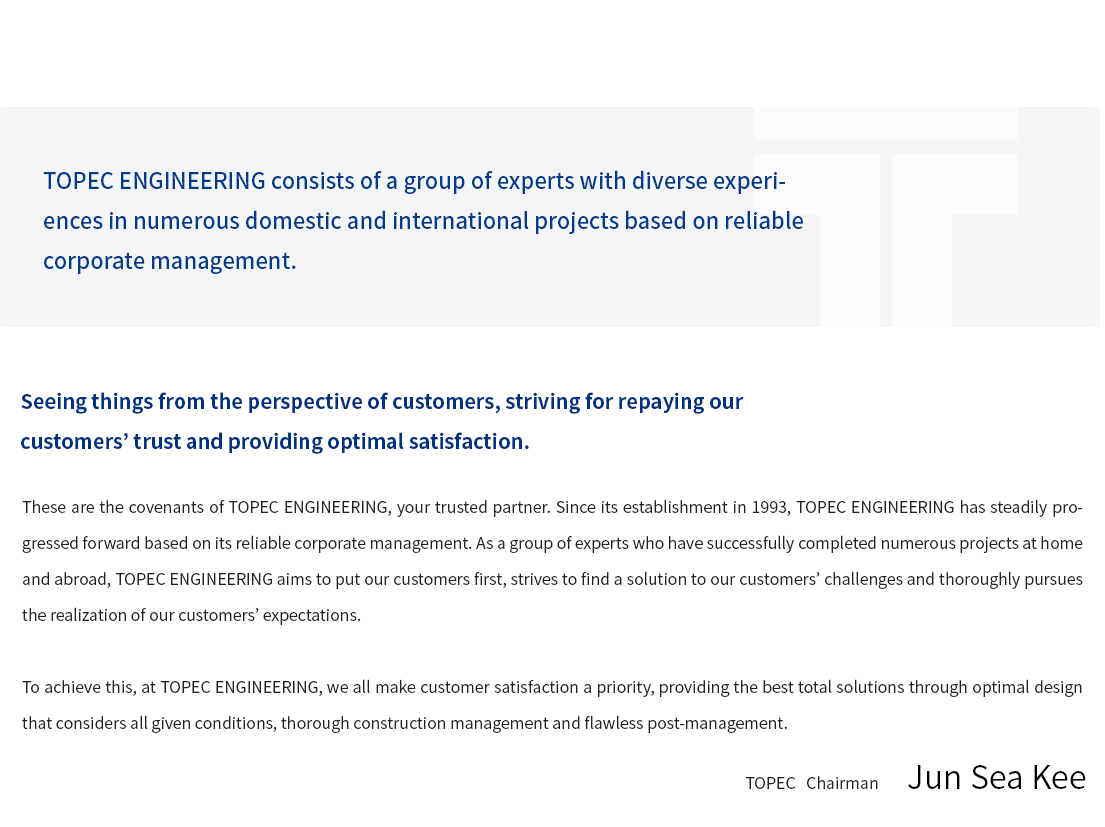 TOPEC ENGINEERING consists of a group of experts with diverse experi-ences in numerous domestic and international projects based on reliable corporate management.
Seeing things from the perspective of customers, striving for repaying
our customers' trust and providing optimal satisfaction.

These are the covenants of TOPEC ENGINEERING, your trusted partner. Since its establishment in 1993, TOPEC ENGINEERING has steadily progressed forward based on its reliable corporate management. As a group of experts who have successfully completed numerous projects at home and abroad, TOPEC ENGINEERING aims to put our customers first, strives to find a solution to our customers' challenges and thoroughly pursues the realization of our customers' expectations.

To achieve this, at TOPEC ENGINEERING, we all make customer satisfaction a priority, providing the best total solutions through optimal design that considers all given conditions, thorough construction management and flawless post-management.